Excellent Veterinarian for Berkeley, CA Pets
If you're looking for a top-notch animal hospital and Berkeley, CA veterinarian, look no further because you've found the very best. At Thornhill Pet Hospital, we're committed to providing personalized veterinary care to pets and compassionate customer service to their owners. We pride ourselves on our long-standing history of service to local pets. Our animal hospital first opened in 1966, and we've been assisting pet owners and their beloved companions ever since. Located on Thornhill Drive in Oakland, we happily care for animals in the nearby Berkeley, Emeryville, and Alameda areas.
Call (510) 339-2041 to book an appointment for your pet at Thornhill Pet Hospital!
Why Beautiful Berkeley, CA is the Place Your Pets Will Love
Our Veterinary Services for Berkeley, CA Pets
We offer a variety of services at our animal hospital that's just 15 minutes away from Berkeley, CA. Some of the veterinary services we provide include:
Parasite testing and treatment
…and more
About Our Berkeley, CA Animal Hospital
Our team of animal care professionals is headed up by Dr. Carlos Yang. Dr. Yang is the owner and veterinarian here at Thornhill Pet Hospital. Dr. Yang received his DVM from Purdue University School of Veterinary Medicine in West Lafayette, Indiana and has been serving animal companions and their owners ever since.
Dr. Yang and our entire team are fully committed to providing exceptional veterinary care to pets during every stage of their lives. We know the importance of developing long-term relationships with clients and patients. We take the time to provide personalized service, answering any questions you may have about your pet's healthcare needs.
If you would like more information about our Berkeley, CA animal hospital we invite you to look through our website. If you have any questions or would like to make an appointment, please call us at (510) 339-2041 or send an e-mail to info@thornhillpet.com.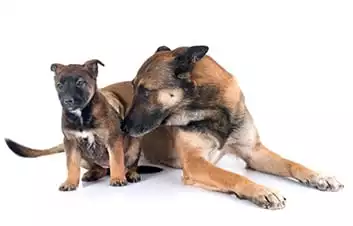 A small, family owned and run practice that is reasonably priced and very honest. Dr. Yang is friendly, thorough and knowledgeable and is always very sweet to our cat!
Dr. Yang and his staff are awesome and very knowledgeable. I highly recommend them.
Great Doctor, Great staff! Small practice,they take their time and explain everything. Everyone is very knowledgeable and friendly. Prices are reasonable and they are not focused on up selling.
We love Dr. Yang and his staff. We have been gong there for over a decade.