Thornhill Pet Hospital's Commitment to the Environment
Our commitment to the environment and environmental concerns can be seen throughout Thornhill Pet Hospital. We truly strive to be "green"! Some of our "green" precautions include:
We have recycling bins at the front desk, in the veterinarian's office and in the treatment area. Client, patient and employee confidential information is picked up by a secure shredding company that shares our environmental commitment. We place food scraps, food soiled paper and clean used paper towels in the compost bin. Our team also reduces waste with re-usable mugs, bowls and silverware.
We use paper towels that are made from 100% recycled materials and have not been bleached with chlorinated products. We also use re-usable wash cloths for cleaning whenever possible. Our white printer paper is either made from 100% recycled material when possible, or is paper with some recycled content or at minimum has the sustainable forestry initiative certification or equivalent when the other products are unavailable. The other papers are also made from responsibly sourced fibers. The green and white pens at the front desk are made from corn and are compostable. Our hospitalized cats are given litter made from recycled newspaper (Yesterday's News). We are constantly sourcing materials in order to find practical eco-friendly supplies to help reduce our impact on the environment.
Traditional radiographs have to be developed using hazardous chemicals and the films themselves must be stored and then be discarded or recycled after the statutory retention period has passed. We have a digital x-ray machine, as well digital dental x-ray capabilities. We no longer need chemicals to develop x-rays.
Our lovely garden features Mediterranean plants and timed drip irrigation to minimize loss of water through evaporation.
This is a veterinary healthcare setting; we use disinfecting products when needed in order to keep our clients and patients safe. When possible we use earth friendly products. Our clothes washing detergent, fabric softener, dish washing and hand washing soap are all earth friendly; we use citrus oil based air fresheners as well.
Our lobby window is a double pane window helping us to reduce the loss of heat in the winter and air conditioned air in the summer months.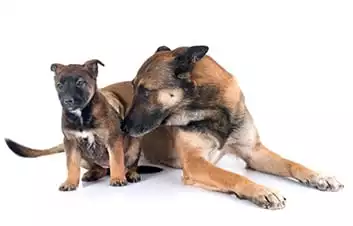 A small, family owned and run practice that is reasonably priced and very honest. Dr. Yang is friendly, thorough and knowledgeable and is always very sweet to our cat!
Dr. Yang and his staff are awesome and very knowledgeable. I highly recommend them.
Great Doctor, Great staff! Small practice,they take their time and explain everything. Everyone is very knowledgeable and friendly. Prices are reasonable and they are not focused on up selling.
We love Dr. Yang and his staff. We have been gong there for over a decade.