Pet Diagnostics in Oakland
At times, a standard wellness exam isn't enough to fully understand or diagnose the extent of a pet's health condition. That's why Thornhill Pet Hospital in Oakland, CA relies on pet diagnostic imaging, which allows us to examine your dog or cat internally. For your convenience, our digital x-ray and ultrasonography services are both available in-house.
Call us at (510) 339-2041 to schedule an appointment. 
Digital Dog and Cat X-Rays
Digital x-ray is among the most advanced technology options available for veterinary practices, and we are pleased to offer its benefits to our patients, their owners, and our veterinarian. Digital x-ray uses digital X-ray sensors to create an image, which requires less radiation than film. This allows us to safely examine your pet's bone structures and internal organs to determine if there are any fractures, foreign bodies, or other abnormalities.
Unlike traditional X-rays, digital X-ray technology results in image creation in just a few seconds. This means less wait time for you and your pet. In addition, the images are much clearer than film images, and they can be instantly displayed on a monitor. Because of the digital nature of this technology, the images can be easily and quickly enhanced to show detail. They can also be shared digitally if necessary, such as to a referring specialist.
Dog and cat ultrasounds uses ultrasonic sound waves to safely generate images of a dog or cat's body structures based on echo patterns. A device converts electrical current into sound waves, which are reflected from the tissues or organs being examined. Just as with digital x-rays, the images created by an ultrasound can be displayed digitally on a monitor.
Thornhill Pet Hospital offers ultrasound service referrals at local area specialty practices.

Make a Pet Diagnostic Appointment
If you would like to schedule a pet diagnostics imaging exam, or if you would like more information, please Contact us today. One of our team members will be happy to speak with you.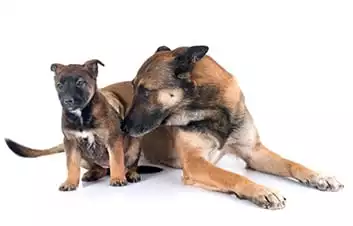 A small, family owned and run practice that is reasonably priced and very honest. Dr. Yang is friendly, thorough and knowledgeable and is always very sweet to our cat!
Dr. Yang and his staff are awesome and very knowledgeable. I highly recommend them.
Great Doctor, Great staff! Small practice,they take their time and explain everything. Everyone is very knowledgeable and friendly. Prices are reasonable and they are not focused on up selling.
We love Dr. Yang and his staff. We have been gong there for over a decade.