Cat and Dog Teeth Cleaning in Oakland, CA
Oral health is one of the most important components of pets' overall health, but sadly, it's one of most neglected. In fact, more than half of all pets have some form of gum disease by age 3. To prevent dental problems for your pet, Thornhill Pet Hospital offers dentistry services, including professional cat and dog teeth cleaning, digital x-rays, gum disease treatment, and at-home care recommendations for preventive care. All of our dental services are performed under anesthesia.
Call us at (510) 339-2041 to schedule an appointment. 
Your Pet's Professional Teeth Cleaning
Each cat or dog teeth cleaning begins with a standard oral examination, prior to anesthesia. The teeth cleaning appointment is typically an all-day procedure and must be scheduled separate from the standard wellness exam. Below is a list of what a typical cat and dog teeth cleaning includes:
Anesthesia for Pets
The first step of a cat or dog teeth cleaning is anesthesia. Having your pet anesthetized allows us to safely and effectively use the necessary tools to examine and treat them. For the safety of all our patients, we begin each procedure by administering pre-anesthetic blood work to determine if there are any health conditions. We closely monitor all of our patients before, during, and after the teeth cleaning procedure.
Oral Exam and Cat and Dog Teeth Cleaning
Once your pet is anesthetized, we examine the teeth for fractures, gum disease, and other oral problems.
We then clean the teeth and remove plaque and tartar, using an ultrasonic scaler.
When indicated, we use digital dental radiography to view your pet's teeth below the gum line, as this is where a great deal of dental problems are found. This allows us to make better diagnoses and more efficient treatment plans. We then record our findings, including fractured or loose teeth or lesions.
Finally, we polish the teeth to remove defects on the surface of the teeth.
If necessary, we can also extract teeth and remove any deposits that are present below the gum line as well. This involves root scaling, root planning, and scraping.
We can then administer treatment and provide antibiotics and pain medications for at-home use.
We are happy to answer any questions you may have. Call us today at (510) 339-2041!
At-Home Cat and Dog Teeth Cleaning
You can help maintain your pet's oral health at home by brushing their teeth regularly as early as possible. We have several products available here at Thornhill Pet Hospital for purchase, both for dogs and cats, including brushing products, oral rinses, flavored toothpaste and toothbrushes, and dental chews. We can also provide tips and techniques on brushing and how to choose the best toothbrush for your pet.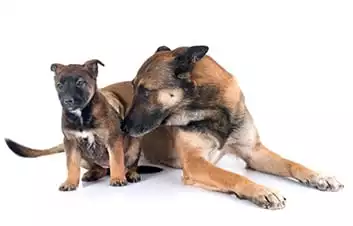 A small, family owned and run practice that is reasonably priced and very honest. Dr. Yang is friendly, thorough and knowledgeable and is always very sweet to our cat!
Dr. Yang and his staff are awesome and very knowledgeable. I highly recommend them.
Great Doctor, Great staff! Small practice,they take their time and explain everything. Everyone is very knowledgeable and friendly. Prices are reasonable and they are not focused on up selling.
We love Dr. Yang and his staff. We have been gong there for over a decade.