Veterinarian for Emeryville, CA Pets: Quality Care Since 1966
Pets are beloved companions and cherished family members, so they deserve to be treated that way, and at Thornhill Pet Hospital, that's part of our philosophy. Located about 15 minutes from Emeryville, CA, our animal hospital has been caring for pets of California and meeting their wellness needs for more than 50 years. We know how precious the bond is that you share with your four-legged friend, and our goal is to nurture that bond in all that we do. We place a strong emphasis on preventive care, in addition to client education, and offer a wide range of preventive, surgical, and diagnostic services.
Headed by Dr. Carlos Yang, our animal hospital for Emeryville has been a staple in the community for decades. We've had the privilege of befriending hundreds of pets and owners over the years, and we look forward to many more years to come with you and your pet!
Call (510) 339-2041 today to book an appointment at Thornhill Pet Hospital for your pet!
Why Emeryville, CA is the Place for Your Pet to Be
Our Veterinary Services for Emeryville, CA Pets
Whether your pet has a need for an annual nose-to-tail exam or X-rays, Thornhill Pet Hospital is equipped to meet it. Our state-of-the-art animal hospital is furnished with advanced technology and equipment to treat both dogs and cats. Some of our veterinary services include (but aren't limited to):
With these services, our mission is to treat and prevent illness so your companion can be with you for as long as possible. We tailor our services to meet your pet's specific needs with consideration to age, breed, and lifestyle. After all, no two pets are exactly alike.
Learn More About Our Emeryville, CA Animal Hospital
If you'd like to learn more about our Emeryville, CA animal hospital, we invite you to browse through our website. You can meet our team, view our photo gallery, and more! Give us a call at (510) 339-2041 if you have any questions. We'll be happy to help.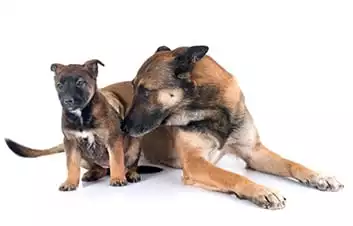 A small, family owned and run practice that is reasonably priced and very honest. Dr. Yang is friendly, thorough and knowledgeable and is always very sweet to our cat!
Dr. Yang and his staff are awesome and very knowledgeable. I highly recommend them.
Great Doctor, Great staff! Small practice,they take their time and explain everything. Everyone is very knowledgeable and friendly. Prices are reasonable and they are not focused on up selling.
We love Dr. Yang and his staff. We have been gong there for over a decade.